Milap Mehta, M.D.
Trauma to the Eye, Oculoplastics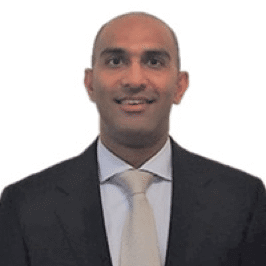 Dr. Mehta is a board certified ophthalmologist with extensive sub-specialty training in oculoplastic surgery and facial plastic surgery. He trained at the prestigious Wills Eye Hospital at Jefferson Medical College, Georgetown University for his ophthalmology training and Cleveland Clinic-Cole Eye Institute for oculofacial plastic surgery.
Dr. Mehta has been in practice for over 5 years and specializes in eyelid lifts including blepharoplasty and ptosis repair to improve vision, cosmetic eyelid surgery including removal of the lower eyelid bags, eyebrow lifts, and mid-face or cheek-lifts. He is a Diplomate of the American Board of Ophthalmology and Fellow of the American Society of Ophthalmic Plastic and Reconstructive Surgery. He has extensive training in taking care of tumors, both benign and malignant, on the eyelids, eyes, face and orbit. Dr. Mehta also specializes in facial rejuvenation which includes non-surgical options. During his time as Director of Northshore Healthcare System's oculoplastic surgery, he was given The Excellence Award by the nurses at Northshore University Hospital.
His hobbies include running, basketball, traveling with his family, and spending time with his two daughters.