Robert Pearlman, M.D.
Trauma to the Eye, Retina Services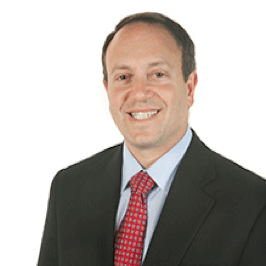 Dr. Pearlman specializes in medical and surgical diseases of the vitreous and retina. His expertise includes the treatment of both macular degeneration and diabetic retinopathy, simple and complex retinal detachment repair, macular hole repair, surgical removal of epiretinal membranes, and the surgical management of trauma. He is an active member of the American Academy of Ophthalmology, the Chicago Ophthalmological Society, the Illinois Association of Ophthalmology and the American Society of Retina Specialists.
Dr. Pearlman is a graduate of the Wayne State University School of Medicine. He completed his internship at Hahnemann Hospital in Philadelphia and did his Ophthalmology residency at Temple University. He completed his fellowship in Vitreoretinal Surgery at Northwestern University and Medical Center under the direction of Dr. Lee Jampol and has since been appointed to the staff as a clinical instructor and researcher. Dr. Pearlman is certified by the American Board of Ophthalmology (through December 31, 2024).
Dr. Pearlman is the Medical Director for the Hauser-Ross Eye Institute and is an active member of the medical staffs of a variety of local hospitals.
"I learned to love and respect the discipline of ophthalmology from my father, who is a retinal specialist in Michigan, and I came to love the Chicagoland area as a Fellow at Northwestern. It is a privilege to be able to combine these two personal affections by working at the Hauser-Ross Eye Institute with the outstanding doctors and staff in our medical practice." Dr. Pearlman is also fluent in Hebrew and Spanish.