Dzejna Mezbur, O.D.
Glaucoma Care, General Eye Care, Trauma to the Eye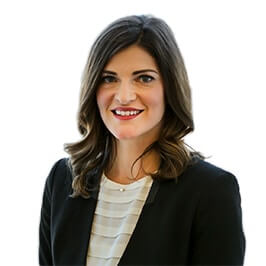 Dr. Dzejna Mezbur is a licensed optometrist and member of the Illinois Optometric Association and the American Optometric Association. After completing her Bachelor of Science in Biology at University of Illinois in Chicago, IL she went on to study optometry at the Illinois College of Optometry in Chicago, IL. Dr. Mezbur completed several internships including Illinois Eye Institute and Chicago Lighthouse for the Blind in Chicago, IL and William Chappell Veterans Clinic in Daytona Beach, FL. Dr. Mezbur provides comprehensive eye examinations with an emphasis on ocular disease; diagnosis and management of glaucoma, retinal disease, pre- and post-operative care and specialty contact lens fitting. She enjoys seeing patients from children to adults.
In addition to practicing optometry Dr. Mezbur volunteered her time with Optometric Services to Humanity which provides eye care to under-privileged children in Honduras and Cameroon. Dr. Mezbur is fluent in Bosnian, Croatian, and Serbian languages.